Latest News & Events
Show Newer News...
Cafe on the Common now open!New!
The cafe is now open 7 days a week for breakfast, lunch and cakes, toasties and hot drinks til 4:45pm. Winter opening hours 9-5pm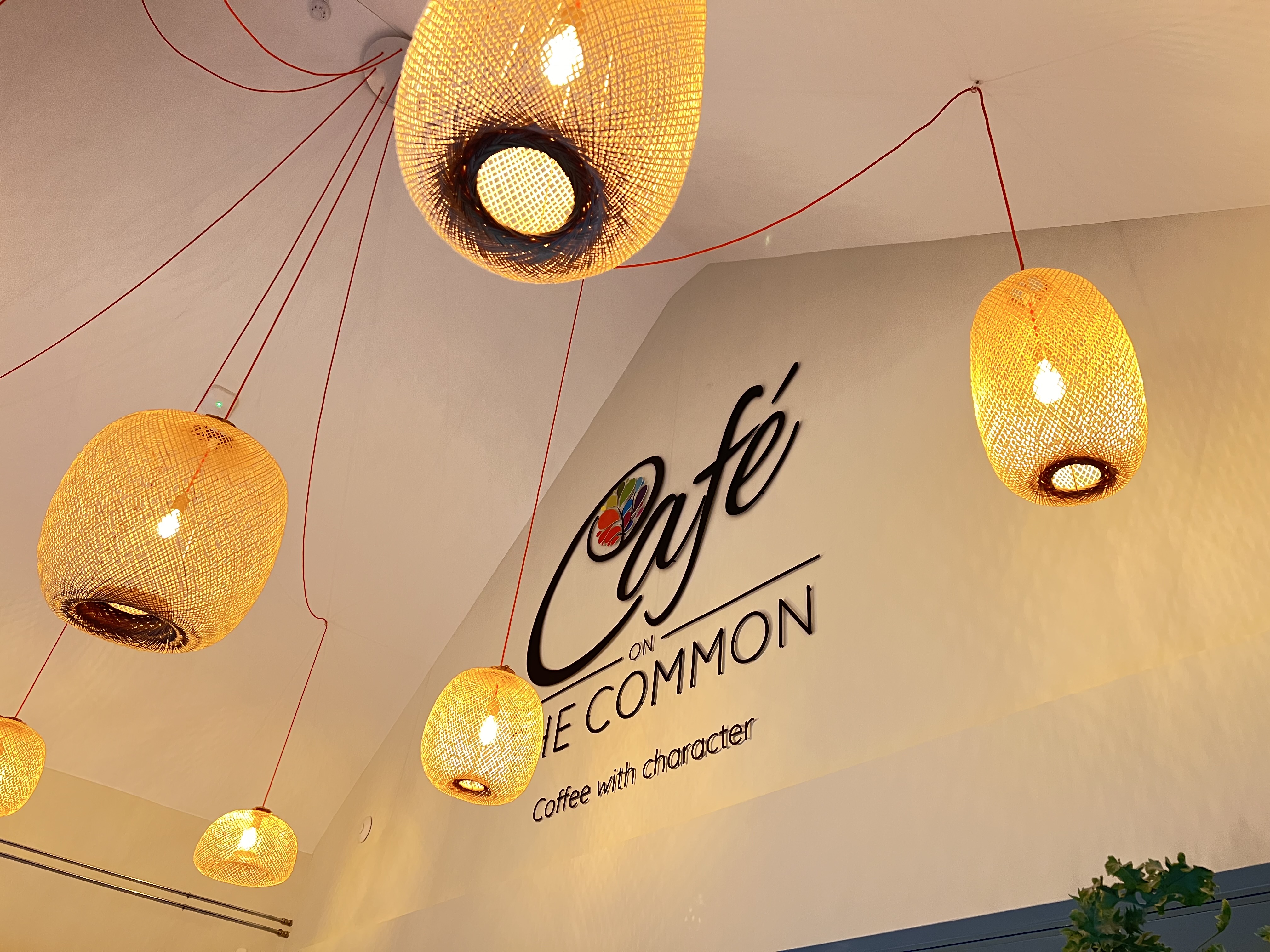 Posted by Martin Tyler on 17th Jan 23
Barry PorterNew!
Barry Porter had died on December 10th. Barry and Val were keen members of the Club and supported all social events. Barry was a regular player through the 80s and 90s and captained the 2nd Xi some seasons. He was elected a Vice President in the 1990s. Our sympathy goes to Val and family. The funeral is at 2.30 on Friday 6th January at Amersham Crematorium.

Posted by Owen Edis on 2nd Jan 23
50 Club DecemberNew!
December 50 Club winners

£100 Gary Proctor

£10 John Chadwick, Nick Rice and Ray Sjine

Posted by Martin Tyler on 8th Dec 22
50 Club October and NovemberNew!
October 50 Club Winners

£50 Peter Smithson

£10s Nick Rice, Helen Smithson and Robin Webb

November 50 Club winners

£50 Natalie Hinds

£10s Joy King, Owen Edis and Terri Pinnock

Posted by Martin Tyler on 16th Nov 22
Santa Dash - 10th DecemberNew!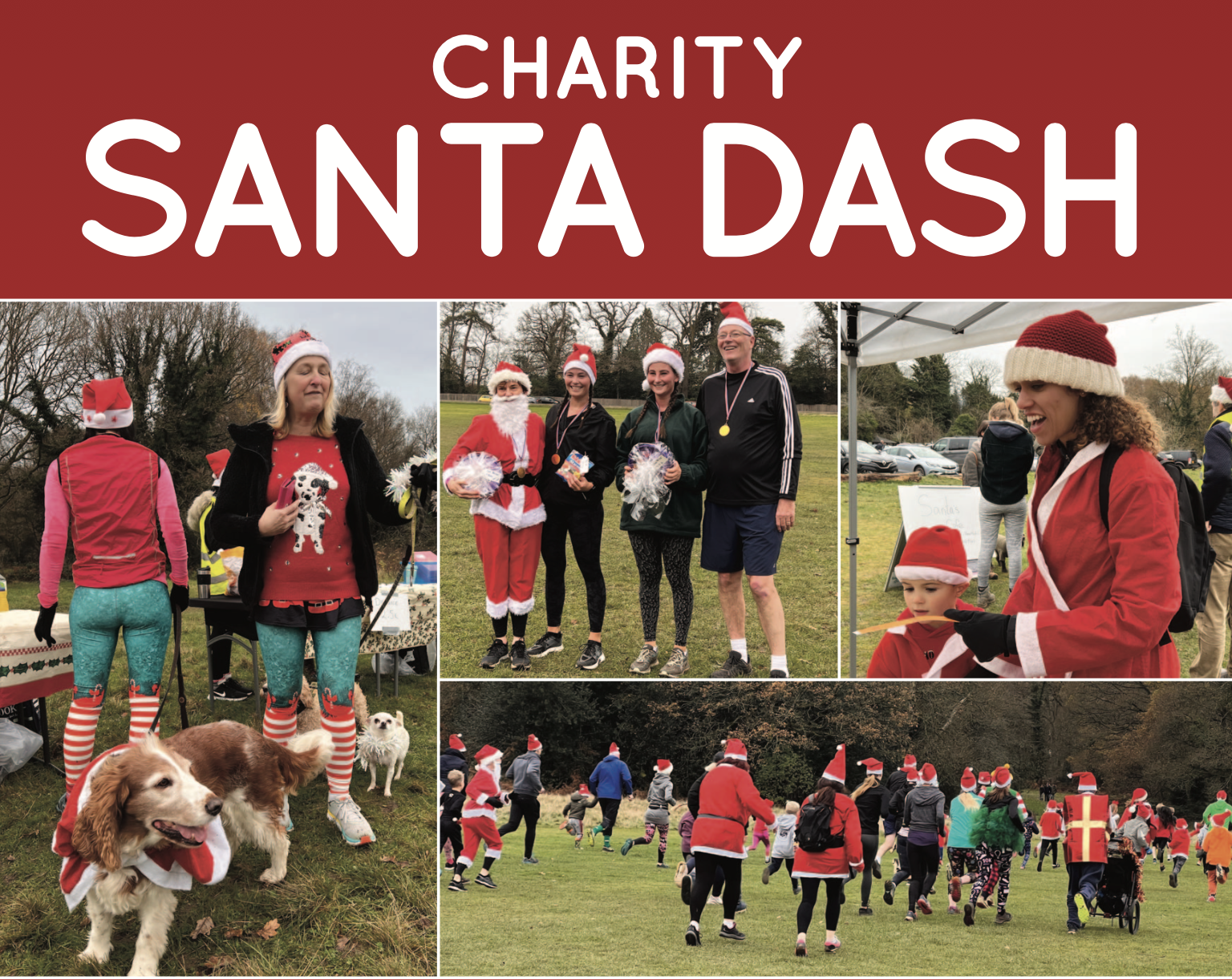 All players, members, colts and parents, please sign up to take part in the Santa Dash. All funds raised go towards the new pavilion. For more information click on the flyer above
Posted by Martin Tyler on 10th Oct 22
50 Club SeptemberNew!
September 50 Club winners

£50 Gary Proctor

£10s Dave Atkins, Helen Smithson and Patrick Ryan

Posted by Martin Tyler on 29th Sep 22
All time chasesNew!
Some timeline stats for you... click to view

Posted by Martin Tyler on 5th Sep 22
50 Club July and AugustNew!
July winners: £50 Rob Dunstone, £10s John Chadwick, Derek Hussey (twice)

August winners: £50 Sam Hatfield, £10s Ray shine, Joy King and Derek Hussey

Posted by Martin Tyler on 7th Aug 22
Willow TreeNew!
The Chorleywood Cricket Club's new pavilion is well underway. It is clear to see that this is going to be an incredible facility for our cricket club members and it's due to open Autumn 2022.
As members of the club you will benefit from this exciting new building, including state of the art changing areas, a lift, fully equipped bar and catering facilities, a social hub for you and your fellow members and a club to be proud of.
Alongside all of this, the pavilion will also house the all year round 'Café on the Common' run by Mission EmployAble, which will be open 7 days a week. This wonderful charity supports young people with learning disabilities through their career journey to ensure they are fully prepared for the working world.
Whilst a good part of the funding is in place, we still need a final push to get our pavilion over the line and this is where we come to you for your help.
We are launching a wonderful project within the club house, The Willow Tree. A specially commissioned art installation for families, friends and supporters of Chorleywood Cricket Club to celebrate and donate with a dedicated leaf or larger bespoke item such as a cricket bat. If you are interested in dedicating a leaf or more - click here for more info
Posted by Martin Tyler on 8th Jul 22
Golf Day - 14th SeptemberNew!
Golf Day getting closer! Click here for more information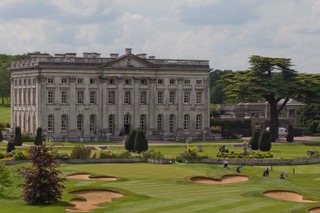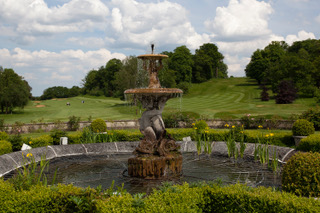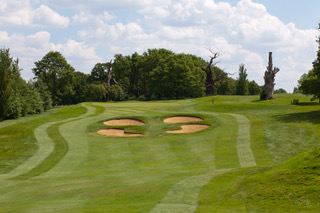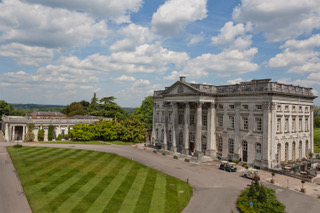 Posted by Martin Tyler on 26th Jun 22
50 Club JuneNew!
June 50 Club winners

£100 Jamie Smithson

£10s Andy Howard, Gary Proctor and Charles Hardcastle

Posted by Martin Tyler on 26th Jun 22
Three Peaks ChallengeNew!
A group of 12 employees from data solutions company, Sagacity, that began life in Rickmansworth over fifteen years ago, are participating in the Three Peaks Challenge on 24 June to help raise money for our training café inside Chorleywood Cricket Club's new pavilion and for the charity Children with Cancer.

The team of Ben Hodge, Charlotte O'Connor, Costas Christoforou, James Spencer, Johnny Rice (who lives locally and plays cricket for Chorleywood CC), Michael Paul, Owen Chesney, Raj Saimbhi, Walter Ramos, Jamie Crouch, Michael O'Neil and David Mattock will be taking on the challenge.

Ben Hodge of Sagacity said: "Our expedition will begin on 24 June and we aim to complete the challenge in the early hours of 25 June. We're all looking forward to getting stuck in and raising as much as we can for two fantastic charities."

The Three Peaks Challenge takes place in the three peaks of Scafell Pike, Ben Nevis and Snowdon, a total ascent of 3064m and 23 miles, tackled in three stages over 24 hours.

To donate visit here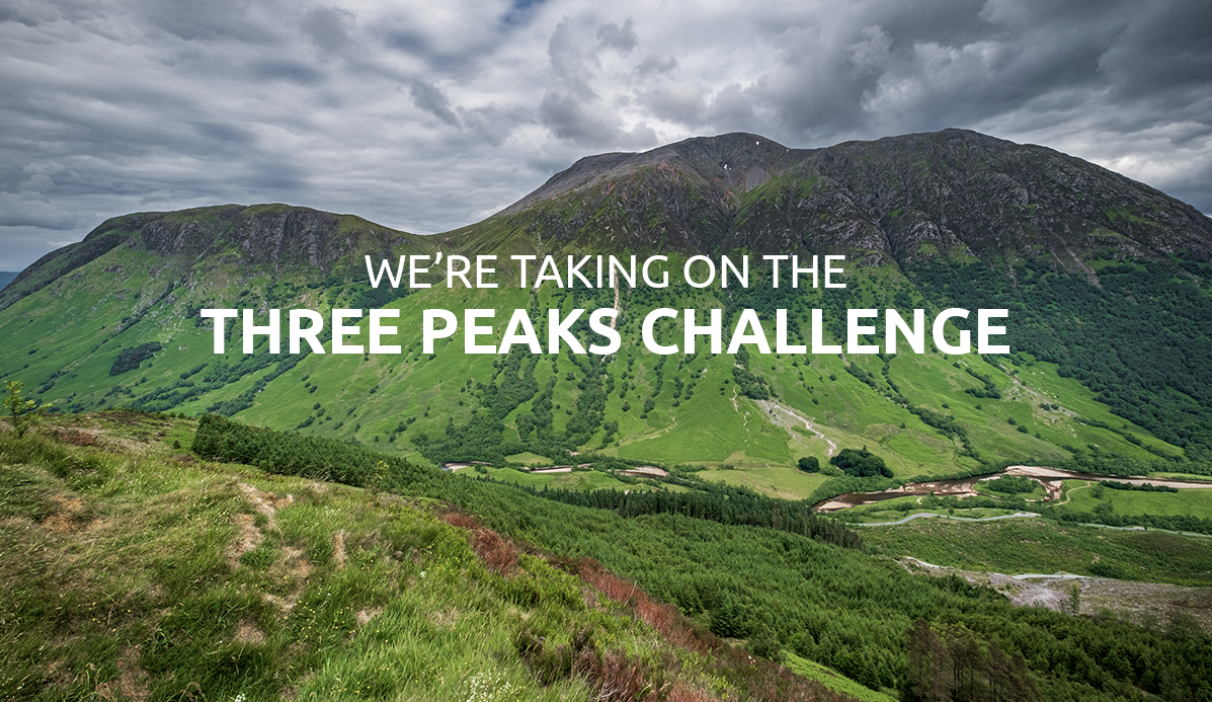 Posted by Martin Tyler on 25th May 22
50 Club MayNew!
May 50 Club winners

£50 David Brabham

£10s Helen Smithson, Freddie Dare and Joy King

Posted by Martin Tyler on 25th May 22
Golf Day - 14th SeptemberNew!
Dear Colleague and friend,

2022 is an exciting year for all at CWCC.

As you are most probably aware, we are expecting to complete the construction of our new Pavilion by early September. The club would like to thank you all for your support so far with this project.

The club increasingly needs support from its members and friends.

As our chairman has mentioned previously, the club has a substantial amount of money to raise to make this project a success.

Throughout 2022, our fundraising sub-committee have many events planned to help reach our goal to provide a fantastic facility for the future young cricketers of Chorleywood.

SAVE THE DATE! - CWCC Golf Day at Moor Park GC – Wednesday 14/9/2022

The intention is that we will stick with the formula which worked well in March 2020, pre-Covid.

The day will include:

• Traditional brunch at 12.00 with tea, coffee andbacon rolls

• 18 holes of golf (Shotgun start) with prizes for Longest drive, Straightest drive and Nearest to the pin. A prize also for the winning Fourball!

• 3 course dinner from 19.30

• Fundraising auction

We will also be organising the day again, as we did in 2020, in Partnership with Mission EmployAble.

The cost of the day will be £135 per individual person or £500 for a four ball.

Those who are unable to make the golf but would still like to join us for the 3 course meal and auction can do so at £60 per person.

Hurry to secure your place.

We are grateful for the assistance of Mission Employable in making their on-line booking system available to us for this function.

CWCC Golf Day More Information

Posted by Jeremy Hinds on 18th May 22
Bluebell Walk & Popup Woodland CafeNew!
A Family Day Out & Afternoon Teas

"The seas of bluebells were quite magical, especially when the sun broke through the pale green of the tree canopy, and I had a real sense of people coming alive after a long hibernation: Happy families enjoying the privilege of a new place to explore and a fun pop up café." - Rachel Hatfield

Location:
Crosslane Wood, Burtons Lane, Chalfont St. Giles
Dates:
Saturday 23rd April, 1pm-4pm
Sunday 24th April, 10am-2pm
Tickets:
£20 Family Ticket
£8 Adult Ticket
£5 Concessionary ticket for over 60's
Children under 10 FREE


For more details and tickets see the Mission EmployAble events page

Posted by Martin Tyler on 18th Apr 22
50 Club AprilNew!
£50 Steve Dunning

£10s John Chadwick, Josh Ryan and Adrian Furber

Posted by Martin Tyler on 6th Apr 22
50 Club MarchNew!
£50 John Chadwick

£10s Anthony Shuster, Amy Henson and Nick Rice

Posted by Martin Tyler on 6th Apr 22
"Fly Me To The Moon" Music - Tea & CakeNew!
Date: Saturday 12th March
Time: 3:30pm - 5:15pm
Location: Christ Church, Chorleywood
Tickets: £10.00 per person (+booking fee)
BUY TICKETSDONATE NOW

Arrive at the Junction cafe just inside the main doors of the church in plenty of time for your tea and cake which will be served before the concert - doors open at 3.30pm.
The concert will start at 4.15pm where you will enjoy the toe-tappingly amazing music from Chorleywood Community Choir, along with jazz classics from singer Sarah Stroh and pianist John Butterfield. This will be a celebration of some of the greatest muscial tunes, jazz classics plus a melody of American 'freedom' songs including 'Fly Me To The Moon' and 'California Dreaming'
Tea served: 3:30pm
Concert Starts: 4:15pm
Concert Ends: 5:15pm
Tickets: £10.00 per person (plus booking fee) includes tea & a slice of cake

Chorleywood Community Choir and Christ Church are hosting this event in aid of Mission EmployAble.
All proceeds from the concert will go to Mission EmployAble, which is raising money, with Chorleywood Cricket Club, for a new pavilion and training café for young adults with learning disabilities, on Chorleywood Common.
Free Parking
For more details click here
Posted by Martin Tyler on 1st Mar 22
Jack SmethurstNew!
It is with great sadness that we report the passing of Mr Jack Smethurst, Vice President and long time Friend of CWCC.

Jack's career is well documented as a much loved TV personality but also a local man who's family were well known to everyone at the club.

Our thoughts are of course with Jack's family and friends.

Posted by Vikash Patel on 17th Feb 22
50 Club FebruaryNew!
The winners for February are as follows:

£50 David Brabham

£10s Adrian Bryant, Kevin O'Donnell and Charles Hardcastle

Posted by Martin Tyler on 12th Feb 22
Show Older News...